Deze Halloweenkostuums waren dit jaar razend populair bij celebs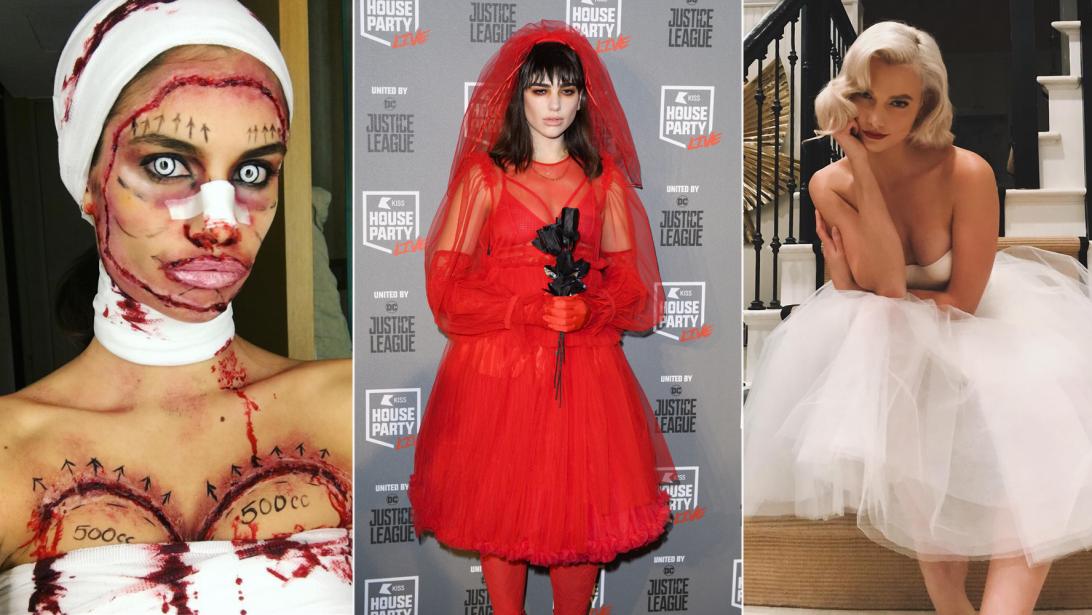 In Amerika doen ze op een net iets andere manier aan Halloween dan bij ons. Het wordt er véél uitgebreider en da-gen op voorhand al gevierd én in veel gevallen is er helemaal niets engs aan. Celebs dubbelen maar al te vaak een andere celeb of televisiefiguur voor een nachtje, zodat het eigenlijk een immense verkleedpartij wordt. Dit zijn nu al de uitschieters van dit jaar.
Hollywood ft. Halloween
Terwijl wij wachten tot 31 december – of het gewoon laten passeren – stond Hollywood dit weekend al in het teken van Halloween. Instagram werd overladen met de ene extravagante look na de andere en ook celebs wurmden zich traditiegetrouw in de allergekste Halloweenkostuums (dit waren de meest geslaagde celebrity outfits van 2016). Griezelige make-up, witte lenzen, nepbloed… dit zijn tot nu toe de meest geslaagde looks van 2017.
Kourtney en Kim Kardashian
Sidder en beef