Pimp je huis: vijf decoratietrends voor de herfst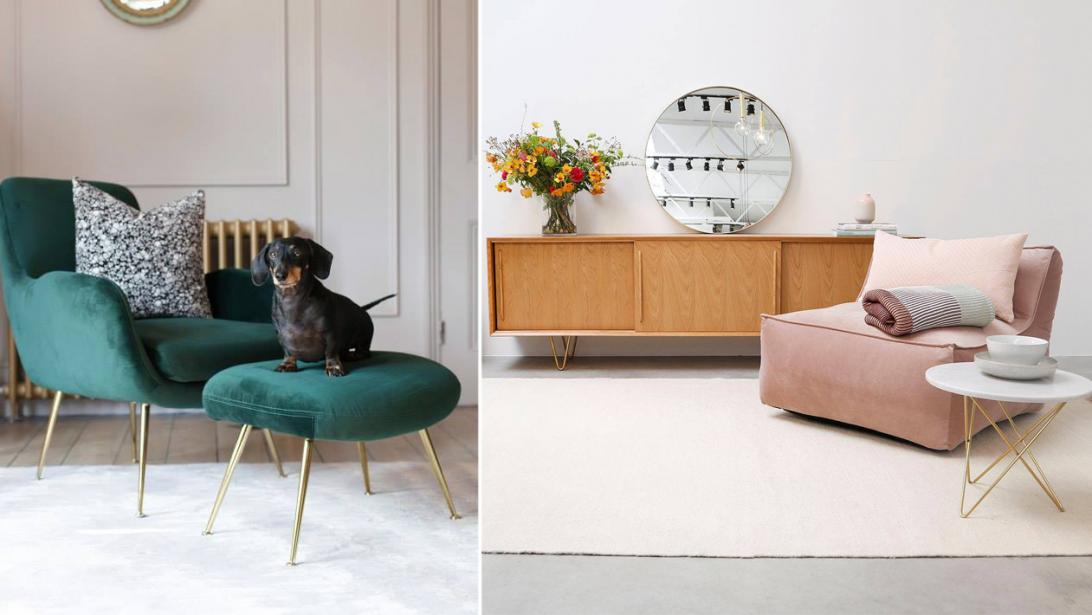 Hoewel je bij het switchen van de seizoenen vaak voorrang geeft aan een closet opruim, is ook je interieur vaak aan een make-over toe. Tijdens de herfstmaanden mag het immers wat gezelliger, toch? Je hoeft niet per se naar de verfpot te grijpen, ook je lakens aanpassen of een cosy nieuw kussen in de zetel doet al heel wat wonderen. Dankzij deze kleine aanpassingen is je interieur klaar voor het najaar.
5 cosy interieurtrends
1. Mosterdgeel accent
Mosterdgeel is niet alleen leuk in je kleerkast, ook in je interieur is het superhip dit najaar. Combineer deze prachtige herfstkleur met goud, taupe, donkerblauw of fluweelgroen en mix met ethnische details als groene planten en dierenprints. Het geeft je kamer extra pit en cosiness. De echte durvers gaan voor een mosterdgele muur.
2. Romantisch roze
Deze trend doet denken aan de zachtroze blos die op je wangen komt als het buiten wat kouder wordt. Rode en roze nuances toveren je interieur om tot een zacht plekje om heerlijk in te cocoonen. Kies voor warme, oudroze tinten of dieprood. Mooi in combinatie met goud, donkerblauw en groen.
3. Nachtblauw
Hul je interieur in nachtblauwe tinten en je komt meteen tot rust. Mix licht hout en authentieke materialen zoals linnen, wol en keramiek met gezellige donkerblauwe kussens, dekens en kaarsen. Gouden accessoires geven je huis een extra feestelijke toets. Kan je meteen laten liggen voor de kerstperiode, dus! In de nieuwe wintercollectie van Ikea zitten veel nachtblauwe stuks.
4. Fluweelgroen
De jungletrend van de zomer wordt fluweelgroen tijdens het najaar. Koop jezelf een fluweelgroene eyecatcher zoals een sofa en zet véél planten in je huis voor extra gezelligheid. Of ga voor dekentjes, kussens en andere warme accessoires in okergeel of zwart. Ook gouden bloempotten en kandelaars werken goed bij fluweelgroen.
5. Luipaardprint
Deze is ook eentje die terugkomt in je kleerkast maar net zo goed werkt in je interieur. Luipaardprint matcht goed met oudroze en groen en échte interior addicts durven 'm zelfs tegen de muur te plakken. Iets te gewaagd? Ga dan voor kussens of een vloerkleedje met luipaardpatroon.
Meer interieur-tips