Dit oldskool kledingstuk is back (én op en top herfst)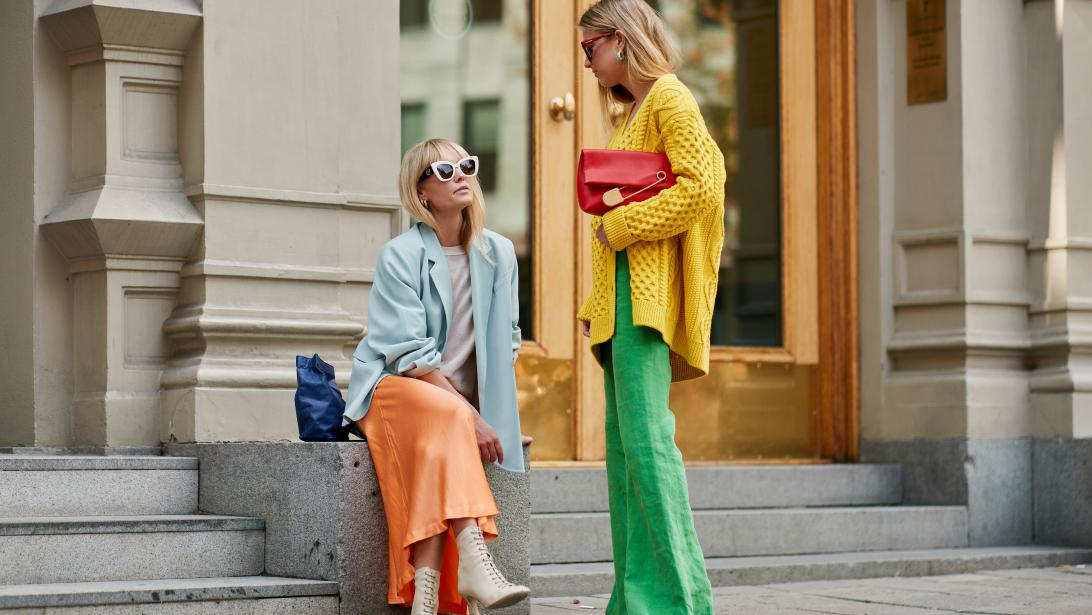 Het woord cardigan klinkt minstens even sexy als een natte sandwich en toch wordt het deze herfst één van de beste stuks om te hebben. Kenmerkend? Hij kan altijd geopend worden met een knopenrij die direct onder de V-hals begint en doorloopt tot aan de onderkant van het kledingstuk.
Gespot bij…
We zijn er zo goed als zeker van dat Alexa Chung alles in beweging bracht toen ze zich hulde in een roze cardigan van Ganni die ze droeg op een vinyl broek. Sinds dan heeft de button-down knit zijn momentje
Op straat zie je 'm al rond zowat elke blogger maar ook de autumn/winter 2018 runways van Versace, Gucci, Sonia Rykiel en Dior gaan akkoord.
Hoe draag je hem dan?
1. Skinny fit cardigan
Franse meisjes zijn helemaal te vinden voor de trend en dragen hun skinny-fit cardi's met een floeren hoge taille broek.
2. The slouchier, the better
Scandi girls dragen hun knit dan weer het liefst oversized en met lange mouwen. The slouchier, the better.
3. Op een maxi-rok
Rouje's laatste nieuwe item is cardigan-tastic. Mooi in de herfst met maxi-rok en laarzen tot aan de knie.
4. De allround cardigan
Een beige cardigan kan over zowat alles gegooid worden.
5. Draag 'm als jas
Coatigans zijn jou go to wanneer het te warm is of te koud, of iets er tussenin…
6. Sportief met sneakers
Een grijze cardigan met wit T-shirt eronder is een klassieker. Draag sportief met sneakers en pimp met gouden juweeltjes zoals Alex van The Frugality.
7. Bohemian vibes
Fashion editor Carlotta Oddi is mede-oprichter van Alanui, een vintage-inspired bohemian merkje met fringes! Love. It.
Shop onze favoriete cardigans
Meer najaarstrends