Social distancing: 25 x de leukste corona-memes van het moment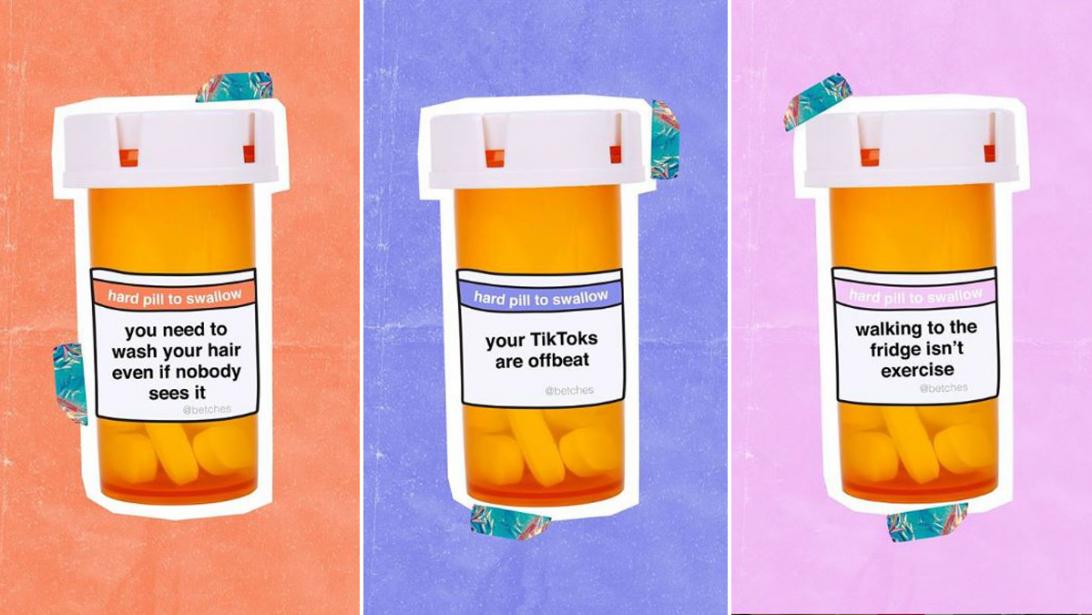 Het strengste deel van de corona-quarantaine ligt nu hopelijk wel achter ons. Of de wereld ooit nog zo zorgeloos voort zal draaien als voorheen, blijft natuurlijk nog maar de vraag. Behoor jij niet tot die gelukkige groep van 'kinderloze wezens' of mensen met een economisch vruchtbaar of noodzakelijk contactberoep, dan zal social distancing en thuiswerken voorlopig echter toch nog een paar weken lang je lot blijven.
Hoé in godsnaam je die solitaire quarantaine nog met de juiste spirit door gaat komen? One word – of ja, eigenlijk drie: 'social distancing'-memes. Gelukkig loopt het internet – hoogstwaarschijnlijk samen met je Twitter-, Instagram- en persoonlijke WhatsAppgroepen-feed – er al sinds de allereerste dag in corona-quarantaine zowaar van over.
25 x de leukste corona-memes van het moment
De grappigste corona-grappen en grollen uit het huidige aanbod? Onder het mom 'we kunnen er maar beter eens mee lachen' zetten we onze favorieten van het moment alvast even voor je op een rij!
Update: Not all sports are cancelled pic.twitter.com/VHmxFinflV

— Marty O (@martoo14) March 14, 2020
QUARANTINE DIARY

Day 1: I have stocked up on enough non-perishable food and supplies to last me for months, maybe years, so that I can remain in isolation for as long as it takes to see out this pandemic

Day 1 + 45 minutes: I am in the supermarket because I wanted a Twix

— Sir Michael (@Michael1979) March 12, 2020
Day 2 without sports:

Found a young lady sitting on my couch yesterday. Apparently she's my wife. She seems nice.

— JR (@IsoJoeJR) March 13, 2020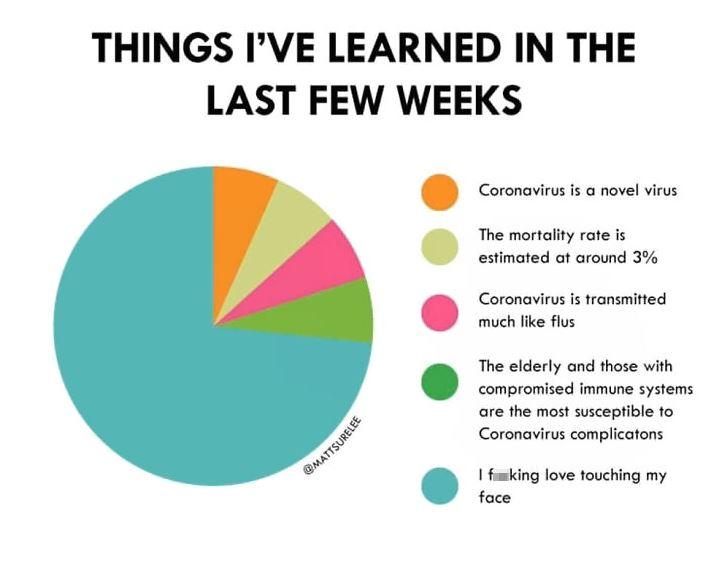 Corona funny from dankmemes
Openingsbeeld: Instagram @betches. 
Meer lezen over leven in lockdown en quarantaine: